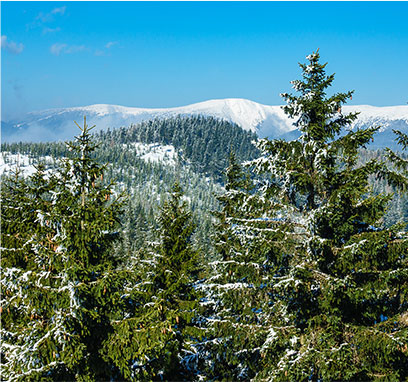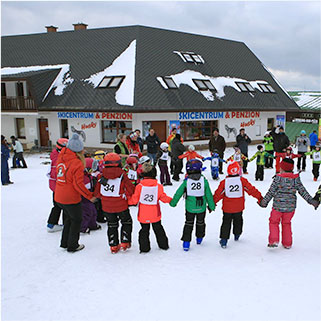 Locality
Fall in love with Guest House Husky and its surroudnings
There's a reason why Benecko is known as an air spa. The clean mountain air and preserved nature ensure that you come home from your holiday relaxed and rejuvenated. The accommodation in Guest House Husky boasts an excellent location. Everything is at your hand. Children's ski tows Jesen and Havrland and Skibar Srna are right by our guest house and entertainment and gastronomical experiences are only 50m away.
More about the accommodation
Ski School
If you can't ski, Husky will teach you
You'll find our Ski school Husky right in the guest house. Even children as young as 3 years of age can join our courses. We offer both private and family ski lessons. In private lessons, we'll focus only on you and your technique. Family lessons are designed for groups. It's never too late to learn to ski and enjoy the Krkonoše slopes. Arrange a get-together with your family and friends and come to Ski School Husky to learn new tricks.
More about the ski school
To the rental